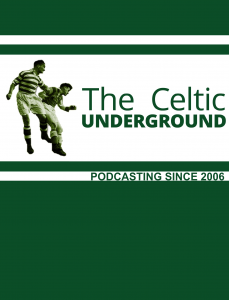 Harry talks with playwright, producer and actor Martin McCardie
This week Harry is joined by Martin McCardie…you may not know his name but you will be aware of his work. A writer and producer on River City, Martin has also starred in, written and produced many well know works on Scottish TV and also written and starred in Scottish plays. Martin is here because he has also re-written the ply Lions of Lisbon, 25 years on from its debut to fit for its 50th anniversary.
This is a fascinating podcast for anyone who loves Celtic and anyone who's thinking of getting into play writting or acting. Oh and also tells a wee story that left me speachless about Mo Johnstone still being a Celtic fan…!
Enjoy…