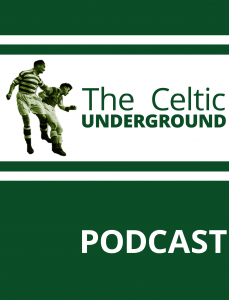 The 9iar Chronciles – Season Six 1970/71
(thanks to Celtic Wiki for the detail below)
Merely Champions? Merely a Double? The End of an Era?
League Position – 1st – Sixth League title in a row

League Cup – Losing Finalists

Scottish Cup – Winners

Glasgow Cup – Semi-Final

European Cup – Quarter Final
Celtic won their sixth successive League Championship and the League and Scottish Cup Double – the 7th time they had achieved this. But many folk were now shaking their heads and saying that the team was not what it was. The problem appeared to be less in what was on display but how the team achieved it's wins and the manner of those wins.
Celtic had invested heavily in youth in the past and in the development of players through from youths and Juniors through to first team players. Sir Robert Kelly had warned Celtic supporters in the fallow years to be patient and to wait for the youngsters coming through. That wait had resulted in the Lisbon Lions and the years of fat which preceded this season. Further investment in youth saw the emergence of the Kelly Kids and the Quality Street Gang and these were the players that were breaking through throughout this season and who would take the club forward. The problem was that these young players were seen in performance against the ageing Lisbon Lions squad and the games were judged by Lisbon Lions standards. Time had not stood still for the Lions. Though Ronnie Simpson, the oldest of the Lisbon Lions, had retired at the end of the previous season, it was at the end of this season that the major departures of the Lions began. Bertie Auld, Stevie Chalmers and John Clark all moved on – a situation that would have been thought impossible back two seasons past – and they would soon be joined by others. But their time had come they needed to and had to move on for the team's sake. Jock Stein realised this and throughout the season he carefully assessed all the playing staff at the club – who was in, who was available, who was coming through. And change was inevitable to preserve the talent of the club and to continue to move forward and to challenge for glory.
Enjoy…
iTunes – https://itunes.apple.com/gb/podcast/celticunderground-celtic-football/id305526084?mt=2
Spotify – https://open.spotify.com/show/1DP71JuyXov72ehwiN1hcg
Stitcher – http://www.stitcher.com/podcast/harry-brady/the-celtic-underground?refid=stpr
RSS Feed – http://celticunderground.libsyn.com/rss
Audioboom – https://audioboom.com/channel/celticunderground
Spreaker – https://www.spreaker.com/user/harrybradycu
YouTube – https://www.youtube.com/user/HarryBradyCU
TuneIn – https://beta.tunein.com/radio/The-Celtic-Underground-p1012979/
Player FM – https://player.fm/series/celticundergroundthe-celtic-football-fan-podcast