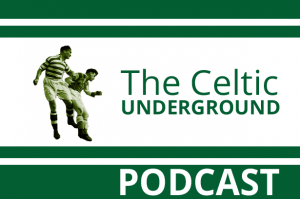 This week Harry is joined by Dr Clifford Stott – one of the world's leading experts on crowd management and specifically policing of football supporters.  For once Harry's chat is limited as he listens to a real expert talk about crowd control and policing at football and what should and shouldn't happen.  In a Celtic context, the guys specifically discuss the recent issues in Amsterdam where Dr Stott identifies that there MUST have been a breakdown in communication and decision making over the course of the run up to and night of trouble in Dam Square.  The guys also then go on to discuss the Offensive Behaviour at Football Act.  Stott discusses it's validity in the context of the Human Rights Act and also whether it has actually set back policing of football in Scotland – Overall a quite fascinating listen.
Dr & Professor Clifford Stott  joined the University of Leeds in September 2012 as a Visiting Professor to the Socio-Technical Centre. He then took up a full time post as Principal Research Fellow to the Security and Justice Research Group in September 2013. He previously held positions at the Universities of Liverpool, Abertay Dundee and Bath as well as running his own consultancy company.
Scholarly and Research Interests
Considered the preeminent expert in his field, his  research focuses on the social psychology of crowd conflict and its relationship to public order policing.  Stott has been published widely on these topics in leading journals and co-authored three books. For the last thirteen years he has worked regularly with police forces, Governments and football authorities globally advising on the implications of my work the management of crowd events, specifically working until recently with police forces here in Scotland.
He can be followed on twitter – @CliffordStott