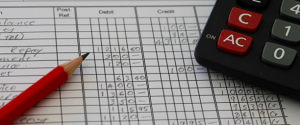 When we got put of the Champions League back in August, I sounded off to a fellow Celtic supporter about how the shareholders must be peeved after seeing yet another Champions League windfall go a begging.  The person I was speaking to did make a rather interesting observation.  Why would Dermot Desmond care?  He's away spending most of his time in the Caribbean.   The club has got loads of cash in the bank (at least it did have until Covid-19) its winning trophies, its season ticket books are sold out etc….. And he's right.  Why would the biggest shareholder take any notice of those who say that actually things aren't that great. 
The interview a few months ago to the Athletic seems to suggest the supporter I was having the conversation with was bang on.  Whilst of course I wouldn't have expected Desmond to lambast Neil Lennon, the flippancy over the Ferencvaros defeat should have any Celtic fan worrying.   The jist was that Ferencvaros were lucky and Dermot pointed to complimentary comments made by their manager about us.  He obviously didn't read the bit where Sergei Rebrov mentioned that he saw El Hamed tiring and put on a quick player to go up against him.  The fact that Neil Lennon didn't notice the obvious (when we had a full back far better suited to the game on the bench) is galling. 
I listed our recent European catastrophes in previous articles.  Far too often the opposing manager with lesser resources is able to out think the person in the Parkhead dugout.  They rub their hands with glee at the ritual curveball thrown by Celtic managers when it comes to deciding our line-up in these ties.  Our European record in qualifiers should be ringing serious alarm bells in the boardroom.  A failure to realise how big a concern this is could have real consequences – but it doesn't appear to worry those running the club that much.  In order to respond to those who point to domestic supremacy and cash in the bank, I can only point to lessons from our history.
In the Autumn of 1971 , after years as a director, Desmond White became chairman.  The club that he took charge of would go onto the European Cup Semi Finals that season.  They would repeat the feat two years later.   He inherited a team that had the likes of Dalglish, Hay, McGrain, Connelly and Macari coming through – dubbed the Quality St kids
Domestically under his tenure, we would win the championship 7 times, the Scottish Cup 6 times and the League Cup twice.  We only finished out of the top 2 twice. The season after he passed away, we would go onto win the league. On the face of it. given Celtic's history up until that point, they were actually impressive figures.   Our record was far better than that of Rangers,  who won the league all of three times.  Towards the end of his tenure, we faced a challenge from what was dubbed the "New Firm" of Aberdeen and Dundee United" .  Whilst many journalists like to say they usurped Celtic and Rangers, it certainly wasn't true domestically with regards to ourselves.  Our record between 78 and 86, Championship wise, is better than Ferguson's Aberdeen. 
At the time of his passing White could point to all of the above and say that, "I didn't do too bad" and "tell me, how many others could have done better".   When he did pass away suddenly on holiday, there were very few folk saying that from a point of great strength he had left Celtic totally exposed.  But as we now know, that is exactly the position Celtic were in.
Those early years of semi finals against Inter Milan and Atletico Madrid were soon replaced by duffings in the likes of Innsbruck, Krakow and Zwickau.  After 1974, we would still be in European Competition a grand total of twice  after Xmas – the second time after being drawn against Luxembourg opposition and Dundalk.   If at least at home we could rise to the challenge of the "new Firm", in Europe they left us in their wake.   They were getting to finals and semi finals, taking big European scalps on the way.  They could play teams on the counter attack and had international class defenders. 
In terms of players at the club, the Quality St kids would be frittered away.  Macari, Hay and Dalglish left for down South.   Indeed if the look at the Dalglish saga, how he was sold and what happened afterwards, it really does sum up White's tenure.  White would have accepted £350K from Liverpool had it not been for Stein who managed to get the price up to £440,000 the then British domestic record.  But it turns out that Liverpool were willing to pay £500,000 (exactly what they sold Kevin Keegan for).  None the less White by all accounts thought he had won a watch when Dalglish left for Anfield.    The part of the transfer fee earmarked for replacements was then spent on Tom MacAdam and John Dowie.  The former would go onto have a good Celtic career, mainly however at Centre Back.  John Dowie became a candidate for "They Embarrassed the Hoops".
The conveyor belt of talent started to become a trickle.  Charlie Nicholas and Paul McStay would be the last for some time to be considered genuinely excellent players.  The "New Firm" would start to scout, rear and develop footballers better than we did and would match the fees that Celtic got for selling their prized assets.
Off the park, Celtic under White stood largely still.  When we finally took a shirt sponsor onto the jersey in 1984 it was if we had been dragged kicking and screaming into a different commercial age – bear in mind that Hibs had done it 6 year earlier.  A new main stand was built at the start of his chairmanship but the rest of the stadium was shoddy and had large parts of terracing that didn't even have a cover.   Other teams – notably Aberdeen and Rangers – had invested in their grounds.   Rangers of course did so after the Ibrox disaster.  None the less that Investment would pay dividends for them in the following decade. 
Many have said that it was paying for the stadium that held Rangers back and allowed Celtic, Aberdeen and Dundee United to stretch away from them domestically.  Much of the stadium was paid for by Rangers pools under Hugh Adam.  The fact of the matter is that Rangers in the 80s still broke Scottish transfer records.  They were however badly managed by John Greig and in his second stint by Jock Wallace.   From 1979 to 1986 they would finish between 3rd and 5th.  That's seven seasons not even close to being  in the top 2 never mind put up a challenge.   
The halcyon days of Greig and Wallace would however allow White's running of Celtic to pass by largely without serious criticism from most supporters and many parts of the media.  That's not to say he was popular – there were grumblings about him being tight fisted.  But the only time he got serious stick in his reign was over allowing Caesar to leave for Man City.  The fact that we had become an irrelevance in Europe, our youth network had broken down, our scouting was badly needing revamped, our stadium was in a state, our training facilities were shocking and our commercial set up was amateurish was glossed over on the back of "at least we're nowhere near as bad as that lot in Govan".
Such arrogance resulted in the jokes about structural faults in the new Ibrox stands (being built facing the wrong away) and our Saturday evenings brightened up as we listened as to Rangers fans howl at Jimmy Sandison and Gerry McNee on the phone-ins going home.  A few year later and the joke was on us.  Various stadium disasters elsewhere and resultant legislation had shown Celtic Park not fit for purpose.  The small trickle of talent coming from the youths had turned into a drought.  As Rangers borrowed to spend money on the team, we would sit and just watch as they quickly caught up and over took us,  We didn't or couldn't respond.  A failure to invest throughout the club under Desmond White meant that from a position of financial stability and relative domestic strength, we had gone to point of bankruptcy within 9 years and were struggling to finish 3rd in the league never mind get involved in a title race. 
Which bring us 2020 – 35 years after the death of Desmond White.  Just now we highlight our financial results.  Domestically we're about to play in a final to win our 12 domestic trophy in a row. We are setting Scottish records for the sums of money we sell our talent at.  So am I saying that we are in the same state as we were in 1985 ?  Not quite but I fear there are real parallels we are choosing to ignore at our peril and we are making some of the same mistakes that we did in the 70s and 80s.
The football landscape now is another world.  It is doubtful that any club outwith Rangers could now seriously challenge us in the league.  The revenue difference is such that the money it would take for clubs such as Aberdeen or Hibernian to invest in a youth development and scouting structure to make up the financial difference is probably too great – although they can of course rise to the challenge in one off games.   However the current football world means that newly promoted English EPL teams can blow us out of the water financially for players that we are looking at.  And there is nowt we can do about it and it would be stupid to try and borrow money in order to try and change that.
However there are things in football where geography doesn't matter.  Youth systems, scouting, analytics, medical facilities, coaching, ways to make but small but permanent increases in revenue.   Ask yourselves this, do Celtic currently run these set ups as best they can and do they maximise potential ?
The answer to the above is a resounding No in my opinion.  Firstly, we hire cheap managers whose tactical nous is nowhere near the required standard.   Put Petrescu, Solbakken and now Rebrov in our manager's seat and I believe we would get through those ties.  The fact we wouldn't allow the current manager to bring his own backroom team should have seen him nowhere near the job on a permanent basis.  But far more than concerning is that it is only now when Europe has become an embarrassment and there are serious doubts over us getting the "10", we still don't know for sure if the board will do the necessary and fire the manager. 
And what if they were to sack Neil Lennon?  One of the most depressing arguments against doing this after the Ferencvaros tie, is the belief that the board can't be trusted to hire someone better.  For the sake of a debate, let's just say Neil Lennon won't be manager next season and Jesse Marsch decides to quit Salzburg for a big league side next summer.  Despite Celtic being a much bigger and more prestigious club (yes I accept Salzburg is the prettier city) which of the two clubs do you think will have prepared for this and go out and hire the better replacement ?  We know the answer, yet we pay our CEO a king's ransom to identify the best people for Head Coach.
I would love to see us go down the Director of Football route.  A DoF with full control over what happens on the football side.  An ethos that runs right throughout the club, from schools, through youths and then reserves and finally to first team level.  Analytics staff and coaches (with proper backgrounds – not hired because they once played for the club) who work to that ethos.  Fitness coaches and medical staff in purpose built facilities.  Training facilities that have been built to get the best out of the squad with no corners cut .   
Ajax have sold talent worth around £250M in just over a year – a lot of that was developed through their youth system.  Yes, I accept that them playing for a fancied national team helps significantly.  But their European record of reaching CL semi-finals and Europa League finals increases their worth dramatically.  Invest behind the scenes properly and it will pay for itself in the long term.  Getting to the Quarter Finals of European competition should not be beyond us every few years and the difference it would make to the value of the squad is huge.  
We should have a scouting network with paid scouts in North and South America (I believe we have one in Latin America) with at least four scouts paid to scour the European continent – again working to the ethos outlined in the previous paragraph.  Ajax have reaped huge rewards on the back of their Scandanavian scout John Steen Olsen.  The above would mean we have far better idea of who is out there and what they are like instead of relying on an email from agents saying that this players is available – the same email which will be winding its way to dozens of clubs. 
It doesn't depend on TV money or our where we are situated.  The club's website and social media operation looks cheap – again compare them to other "big" clubs across the continent   Such things are well within Celtic's gift to change. 
With regards to the manager's position, I'm not suggesting that they we can hire anybody off the street as head first team coach.  You do need a strong personality and the right mentality to cut it at a club like Celtic.  He will also want a decent salary to come to Parkhead.  But if the correct structure is behind the scenes, that means the inevitable departure of the manager doesn't mean the club falls apart. 
Off the park we have talked about a hotel and museum for seemingly ages.  Having seen excellent club museums at a number of clubs, I know they can raise revenue.  I'm not talking about a few old jersey's behind a glass screen.  But an interactive experience showing the club's history and great players can be a tourist attraction if invested in properly.
I strongly believe – that as in 1985 –  there are warning signs there, if we bother to look at them.  Consistently pumped out of Europe by smaller teams, a youth set up which whilst not as bad as thirty to twenty years ago, can hardly be described as prolific.  No medical facilities and a lack of a proper structure on the footballing side.   Little investment in facilities to increase revenue. 
Like Desmond White, Peter Lawwell is an accountant by trade.  One difference between him and Desmond White is that the latter wasn't a millionaire whilst Peter will probably have earned in excess of £20M by the time he leaves Celtic (it should be said though that White's accountancy firm did very nicely thank you, with healthy commissions earned from Celtic). 
But like White he is the absolute power at Celtic.  Nothing gets down without his say so.  He micromanages everything by all accounts.     He is a CEO who appears to want to be a Director of Football and we throw money away on cheap punts.  For every Edouard or Dembele there seems about three Balde's, Bangura's or Bayo's.   But investment around the club appears minimal.  Yes I know there are plans but especially after the pandemic, does anyone really envisage any of those drawings becoming reality any time soon ?
There are other similarities to Desmond's White period in charge.  For the most part under Peter Lawwell we have been way ahead of our city rivals.  We have laughed at their travails post 2012.    But as I have said previously, for all Gerrard's faults they would not have been put out by Ferencvaros.  Our financial position should see us win this season but just now who is your money on – honestly ?.  It seems to me that the board factored in Rangers remaining a comedy act.  And the very fact that they may have got themselves set up properly for this season at least could well mean that the Celtic board's strategy falls apart.  Since 1986, they have always spent way outwith their budget.  Their voodoo economics is something I never want us to replicate.  It should see them stay in the gruber for a long time while unless we shoot ourselves in the foot.  But worryingly this season so far that is what we seem capable of doing.
I know that many with laugh and say that the comparison between the current Chief Executive and Desmond White is ridiculous.  But they are forgetting that when Desmond White died we were domestically at least fairly successful and in the black at the bank.  No one in 1985 could have predicted the arrival of Souness and with him some of the best players in the English league.  Nor would they have prophesied that all seater stadiums would become compulsory. 
The very fact Desmond White had however frittered away the advantage that he had inherited at the club for nearly 15 years and we had become a byword for parsimony meant that when those unexpected turn of events occurred, we were completely impuissant.  One other thing to remember – The thought of Celtic going almost bankrupt in 1994 and being domestic also rans would also have been dismissed as fantasy back in the mid nineteen eighties.  The full realisation of the extent of the damage that occurred under his supervision of the club only happened a number of years after he died. 
The fundamentals of the club just now are in a worrying state of repair.  The football structure is nothing like it should be when compared to clubs we would reasonably see at our level or just above.   We aim for managers that are completely outwith our league (Benitez and Mourinho) and then go to the other extreme with a cheap option that won't rattle the CEO's ego.  We walk away from transfers over a few hundred grand that end up costing us far more when the inexpensive alternative doesn't work out.  We don't have a main stand worthy of the club's size with press, media and other facilities.
Worst of all, in common with the the club regime of 40 years ago, we are actually quite reliant on Rangers remaining a basket case.  And if that changes and they take advantage of our weakness at manager, they win the league, make CL group stages, then  suddenly their debt is at a very different level.  Its a situation that seems far more plausible than in 1985 to claim that some of the best British players might sign for Rangers in the very near future. 
The bottom line, we should not be thinking about what they do.  We could and should have earned enough money over the past decade not to be looking over our shoulder at them.  If we had put the foundations in place then this season should actually be a formality.  If you think long term, then any unexpected short term jolt can be dealt with without suddenly having to play catch up for a long period.  But lose the league this year , then the outlook moving forward for us is grim.  I'd expect season tickets to fall off a cliff, big parts of the ground under a banner (assuming the Scot Gov allow us back into the stadiums) and a sale of many of our assets. 
And I'll tell you what the likes of Ajax, Benfica, Porto, and Red Bull don't have.  It's a mentality that says everything is OK as long we are a point ahead of our biggest rivals.   Desmond White failed to look at the bigger picture and his accountant's mindset held the club back.  He had no vision about maximising the club's potential.  Under his stewardship we won nine-in-row but he left us at the mercy of events.  More than three decades on, and I fear that we are far more vulnerable right now that many people think.  Complacency has set it in again.  And that's because another bean counter – Peter Lawwell – hasn't learned the lessons of that period and the person he answers to, appears not to be bothered.