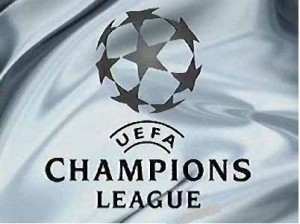 In a recent discussion about how to make the 200th podcast of Celtic Underground memorable, The Human Torpedo and I were ruminating on the challenges behind arriving at an updated "Greatest Ever Team".  Jinky was voted the club's greatest player, but who can honestly say he was superior to McGrory, or McGrory to Quinn?  Picking players from a bygone age before credible film coverage is almost impossible, as is comparing across styles of play, pitches, boots and balls.  Even deciding to restrict player picks to within tighter time frames can be a challenge – my first game was August '74 so have no recollection of most of the Lions.  What about picking the last 30 years because that suits us mid-40+ fans, but like me with the Lions, how can an avid fan in his mid-20's or younger know how good Paul McStay really was?  Despite these challenges we both agreed that a comparable review of recent hoops had merit – then came the Champions League Draw.
As we know, Celtic came out in the Group Of Champions, the only group consisting only of sides who've won the big cup – and that was our inspiration.  As an arbitrary period to cover, what about picking the best Celtic team from the Champions league?  And so we have our plan for a series of podcasts to celebrate the 200th – the rules are quite simple:
We want to pick the ultimate Celtic 11 and manager chosen only from players who donned the Hoops in Champions League football – that's group stages or last 16 ONLY, AND only since the big cup became Champions League.  Each podcast will discuss separately; Goalkeepers, Defenders, Midfielders, Forwards AND Managers along with a discussion about the most memorable CL game.  Voting will then be undertaken by email (to Harrybradycu@gmail.com) or via twitter @HarrybradyCU.
Once compiled, collected and verified the team will be put up on the site as per the CU team of the year.
Already Hullbhoy has trailed the voting on twitter with the hashtag #CU200 and from his research we have a lovely number of players to chose from – 67!!  And if you have any special memories of these 12 years of games, get in touch and we'll try to incorporate.