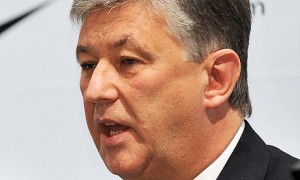 I was once at a seminar with leading hotelier Maurice Taylor.  He talked about training within the service industry and how (at the time) many of his competitors thought it was useless – a trade made up mainly of students and transient staff, what was the point.
"What if you spend all that money training them and they leave" his competitors taunted him and I thought his retort was fantastic;
"What if I don't train them and they stay?!"
And so onto Celtic and our strategy to buy and sell to fund the football club.
La gran muralla has gone and we're £10m richer (less the Newcastle share) but one quality goalkeeper down.  Like every club we have a price on each player and when that price is met we sell – £10m appears to have been the figure for Fraser.
We all understand our policy; football inflation is running at 184%, fuelled by the riches on offer at the big leagues with the subsequent trickle down effect.  We also understand the challenges we have in a domestic tv market which offers a paucity of prize funds when compared with most across Europe.  Our well known methodology is therefore to augment revenues by selling our top talent when valuations are met, re-invest the bulk of these funds into new "projects" develop that talent and so on.  But therein lies the seeds of disgruntlement of our support – are we really buying, developing and selling to enhance the playing squad and develop the club or are we just going through that process because that is what we do?
With a brief exception at the turn of the century we have always been a club that will sell at the right price.  The exceptional period when we signed the likes of Lennon, Sutton and Hartson for £multi-millions was at the peak of the cheating years of Rangers and saw our debt spike to £25m and we were paying out in debt payments what we may now pay in a transfer fee.  Whilst the former RFC have illustrated that, with the limited ability to grow revenues beyond circa £70m in Scotland, such spending levels lead to the death of your club it is no longer clear to me that we buying to finance the development of the football team, but instead buying to create profit to re-invest for the process to begin it all again.
There is one other consequence of a strategy that requires selling your best assets, and this relates to the Maurice Taylor comments above.  If Celtic will always sell quality, what happens to those guys not good enough to sell at a profit…we keep them?
If the purpose of the policy is to allow for the development of the team, how is the team developed when only the non-sellable players remain.  Also with an ever decreasing quality of player remaining, the chances of advancing to Champions League group stages reduce and therefore the ability to achieve top dollar on the quality players also reduces.
The other problem with an overt strategy of selling every half decent player is that after a season or so everyone knows your better players will be sold, so again achieving top dollar is a challenge.  Then of course there is the final conundrum stated at the beginning – this strategy was only adopted as a means to an end and that end was funding a better team.  Funding a better team means that at some point we must look to retain quality players, but how do you do this when your overt policy is to sell, sell, sell and the quality players have been sold Celtic on the basis of us being a stepping stone to the EPL?
Despite the comments above, I am sure Peter Lawwell and the board are clear on what the current strategy is and timetables.  I am sure the strategy involves greater development of the talent within the club and to have more Celtic development squad players become Celtic first team players, but for many the strategy is not clear and for some it is a strategy of managing decline.
Whatever the strategy, the explanation from the board is not clear.  As someone who in general supports a prudent attitude to spending the strategy has become blurred between a means to an end or an end in itself.