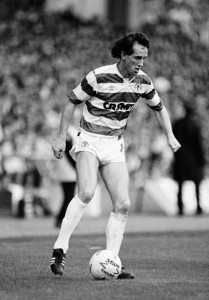 As we approach the start of a new season, St Anthony has a guest who reminds us that sometimes just one or two signings can be the difference for a team – Mr Billy Stark.
Billy was your typical "good honest pro" in the Scottish game so hardly had the fans flocking to the front door when he signed for the hoops yet for many he became one of THE reasons Celtic won the double in our Centenary Season.
Player at St Mirren, Aberdeen and Celtic among others, he also was famously part of the Tommy Burns management team at Celtic. Stark therefore has some interesting tales to tell about Tommy, Fergie…and Andy Townsend.
Enjoy.
The podcast is now available from all the usual places;