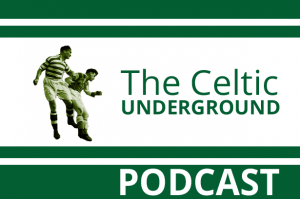 This week St Anthony is joined by the ever young Joe Miller.  For me Joe was the start of the realisation that I may never ever get to play for Celtic.  Born in the year of the Lisbon success, I was studying for my O Grades when this young lad, the same age as my brother burst onto the scene at Aberdeen.  I began to realise I may be too late…
After 60 first team games for the Dons young Joe signed for his bhoyhood heroes and graced the hoops for 6 years.  Joe returned to the Dons and appeared a further 149 times for them.
St Ant & Joe discuss his career and his role in setting up the Celtic former players association.
St Anthony can be found on twitter;
@Stephen62572930
Download and listen;
Or
Or