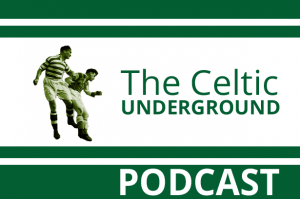 Hot on the heels of reviewing Kazakhstan and previewing Inverness with Lawrence Donegan, Harry has got his act together and has pulled together a podcast reviewing Inverness and previewing the Shaktar 2nd leg.  Harry is joined by Hullbhoy who provides his insight into these two games, past and present and assures us all that Celtic will win 3-0 AND will sign some players before the end of the transfer window, whenever the SFA decide that is.
Mixed in with all of this, Harry adds some audio which hopefully will get you in the right frame of mind for Wednesday night.
Since the podcast Celtic have confirmed that one of those young 1 Direction lads will be playing in the Stan Petrov game.  I'm sure that news means anyone who has not yet purchased their ticket will need to get their skates on.
http://celticunderground.libsyn.com/the-celtic-underground-podcast-197-inverness-shaktar-and-the-transfer-window
https://itunes.apple.com/gb/podcast/celticunderground-celtic-football/id305526084
http://celticunderground.libsyn.com/rss