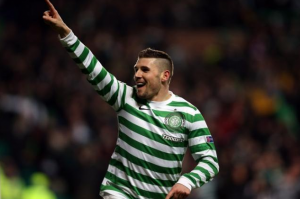 Many will have seen the list of "duds" going around social media – signings that just didn't work out.  That should be expected.  Even the worlds best clubs paying top dollar make the odd signing they wish they hadn't and that will be even more relevant when shopping nearer to the bargain basement, we're bound to kiss a few frogs before we find our handsome prince.
This past week on CU I set out apparent flaws in sticking rigidly to our existing strategy, principally that we risk being left with the frogs whilst the princes are sold.  To be fair our strategy has provided quality for sale and reasonable quality for retention, Forster, Ki, Wanyama, Hooper have added value to the team on and off the park whilst Izzy, Lustig, VVD, Johansen continue to provide reasonable quality on the pitch.  So in the positions of Keeper, Defenders and Midfield our scouting strategy has offered up sufficient princes to compensate for the odd frog, but in the attacking third…. Well, that has proved not quite so successful.
Whilst the successes and "quite goods" come quickly to mind for the first two thirds of the park, in the final third we've not quite been so lucky, Rasmussen, Lasad, Miku, Bangura, Balde … the list goes on.  Indeed with the exception of Hooper, I cannot think of any successes of attacking players in that final third (and when I say attacking players, I am referring to the modern style where 3 or 4 players make up the attacking unit, not just a traditional centre forward).
Whether it has been loans with high (relative to Celtic) wages or buys at £2m, we have failed to find that elusive star, specifically when shopping abroad.  Indeed I would contend that when shopping abroad we have faired poorest in this part of the team.  Whilst I would not contend that Griffiths or Stokes are Champions League quality strikers, Celtic must win domestically before we step into that arena and these two have proved they can put the ball in the net here, and at a better rate than expensive foreign alternatives.
Perhaps Celtic's problem with attacking players is our appraisal of value for money.  Perhaps the problem is simply that market values have moved on quicker than we think – like the house sale where you think "that house is never worth that price" but when the third such sale happens in the street you have to accept that's what the market is willing to pay.  For example, I understand that (as per the Celtic system) Parkes, Parker and Lennon looked and compiled their reports on Finnbogason, all reports were positive but some liked more than others.  Lennon wanted so Lawwell tried to buy.  He reported back Finnbogason's fee £4m and expected salary (unsure but reports of between £25k – £40k to come to Scotland – we discovered this was £10k more than to go elsewhere).  I understand Lawwell WAS prepared to go to that figure IF all 3 (Lennon, Parker, Parks) agreed. This was market value. They didn't.  Subsequently Finnbogason moved for €8m.  Were we right?  Well on whether that would offer value for Celtic we'll never know but generally on market value? Patently no.
Shane Long changed hands this week for a ridiculous fee and we all know that EPL clubs pay silly money, but then again do they?  Isn't the market value of anything just what people are prepared to pay?
Celtic have most recently got value for money when shopping domestically.  They have found players are a reasonable price who can do a domestic job that wins trophies.  These players are not good enough however at European level and the foreign players signed for that purpose have not been good enough for either.  Add to this our appraisal of market value appears to be out and in my opinion we have a need to alter our strategy for purchasing attacking talent.  If domestic talent provides best value, perhaps we should focus on bringing through our own and augmenting in a more concentrated way.  Don't try and buy 2 x £2m "projects" but buy 1 x £4m – £5m, augmented by Atajic and Stokes types.  This may not be the perfect solution, but the current strategy for attackers has been just wasting good money after bad