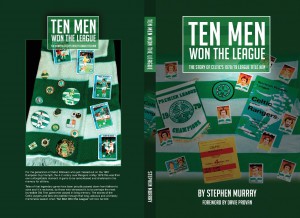 1978-79 was a season like no other, marking the end of an era and transition to a different world in more ways than one. Jock Stein had managed Celtic for the final time and his European Cup winning captain was to take over the reigns. The Rangers team which had been succesful in the post 9 in a row years were ageing and two clubs from the North East were starting to show how they would come briefly challenge the perceived order of Scottish Football.
Off the field season 1978-79 started with a song from the film of the summer at number 1 You're The One That I Want from Grease was there for 9 weeks, with 3 Times a Lady replacing it and in politics too we saw major transition.
The Labour goverment had lost its majority in parliament and despite being ahead in the polls, Jim Callaghan saw no need to call an election. Over the course of the season we would see that lead of the old order be lost, the winter of discontent and the season ended with a woman prime minister. Changing days indeed.
With all of this going on Celtic came from mid table oblivion to a final game showdown to face Rangers. Only a victory would allow the Celts to secure another title and in 58 minutes at 1-0 down Johnny Doyle was sent off. Things did not look good but the players rallied around and TEN MEN WON THE LEAGUE.
Stephen Murray has written a book about that almost mythical season and this podcast finds out more.
Listen to the end to find out how you could win asigned copy. If you can't win one, buy one:
http://www.amazon.co.uk/Ten-Men-Won-The-League/dp/1503109747
Listen;