Team GB: The Right To Choose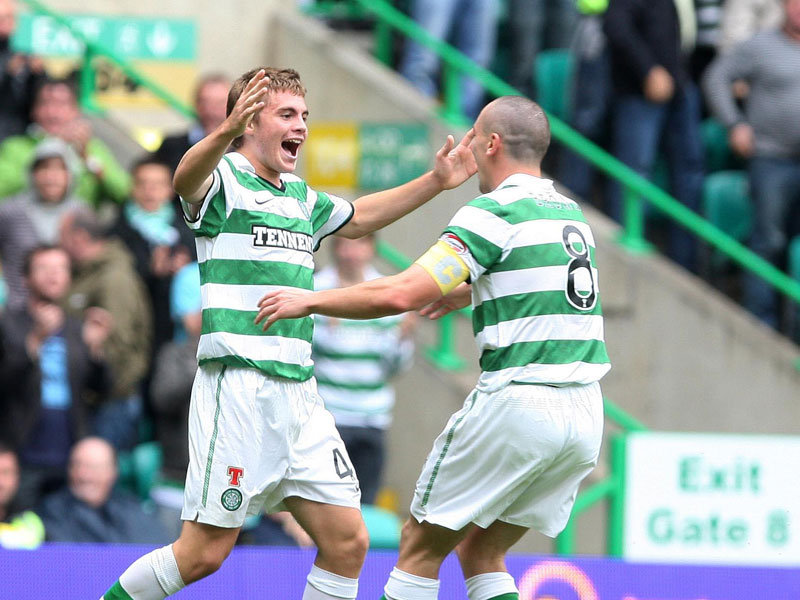 Score 0%
Score 0%
I couldn't give a hoot about the Olympics. I've even given up being one of those people that claims "I watch the 100 metres", because the 100 metres lasts 10 seconds and invariably sneaks by me before I notice it retrospectively on the news. No, I don't care about the Olympics. But there is one thing that could get me involved, a Celtic player taking part.
Now there's much hoo-ha being made about the involvement in the Olympic football tournament of Team GB. The associations of Wales, Scotland and Northern Ireland apparently fear involvement will jeopardise the legitimacy of their own existence. Members within and other prominent football people, including Manchester United manager Sir Alex Ferguson, have voiced concerns regarding players from the Celtic parts of the UK making themselves available for selection. There's some fear that a British side will be none other than England plus Gareth Bale. Others within the British media are reluctant to embrace Olympic football for no other reason than a deep rooted ignorance regarding it's prestige. With all this cynicism around, it took some real chutzpah for Scotland winger James Forrest to declare his own enthusiasm for the project the other week. And all credit to him for doing so.
Now Forrest is a player in a unique position. Whereas the other Scotland cap voicing his enthusiasm for Team GB (Steven Naismith) is a Rangers player, with little chance of selection, pandering to his own largely Unionist support, Forrest plays for Celtic. Few teams in the British Isles have such a vocal anti-British support. To run out in Team GB's red, white and blue strip would, in the eyes of some, make Forrest a pariah. The supporters this would annoy are people who's naive understanding of history involves big evil England conquering Scotland and Ireland before taking it's horrible dictatorial ways around the world building the empire. Even manager Neil Lennon has voiced a reluctance for Celtic players to be involved. Such insular views Forrest should be lauded for ignoring.
The Olympics, whether you are interested in them or not, are in theory a beautiful thing. Whether your politics are right or left, separatist or unionist, secularist or religious – the Olympics are meant to rise above all these things and be a celebration of humanity. I'm not daft enough to pretend it's utopian, but the same folk who would attack it for being a tool of evil globalists are the same people who'd wave a red flag and cling fundamentally to the discredited ideas of international socialism. The Olympic spirit ignores all these things and to take part would be a great honour for any athlete.
Despite what many closed minded people will say, the football competition is also of some value. So the British have never had a team to support and hence filed the event as no more important than a Uefa under-21s European Championships. Tell that to the many great players who are now the proud owners of an Olympic medal. Of the three players short-listed for this year's Ballon d'Or two (Lionel Messi and Xavi Hernandez) have won Olympic medals. The tournament's top goalscorers have included names like Romario, Ivan Zamarano and Hernan Crespo. In 1952 none other than Ferenc Puskas scored as Hungary took gold. Anyone who loves football must accept that the Olympic competition has it's place in history and should be respected. Who are the SFA to stand in the way of James Forrest's ambitions to achieve similar greatness?
As I've already said, I have no interest in the Olympics. I also more-often-than-not have no interest in the Scottish national team, the Irish national team or the English national team. But if you were to stick a Celtic player in anyone of those sides I'd happily watch and hope that they do their best. Not only would I endorse James Forrest playing for Team GB, but I hope he makes the squad and does everyone at Celtic proud. A kid coming through Celtic's ranks winning an Olympics gold medal? Who wouldn't want to see that?