1. Name the Aberdeen player who is blocking Johnny Doyle's path from 1976.
2. Celtic v Arsenal 1987. Who is the England international jumping with Paul McStay ?
3. League winning celebrations from 1981. Who are the 2 Celtic players holding Tommy Burns aloft ?
4. Kenny Dalglish restrains a drunken Scotland fan at Wembley 1973. Who are the 2 England players pictured ?
5. Vic Davidson scores at Parkhead in 1979. Who are the opposition ?
6. Who is the Celtic keeper punching clear at Easter Road in 1977.
7. Frank McGarvey goes close to scoring in 1983. Who are the opponents ?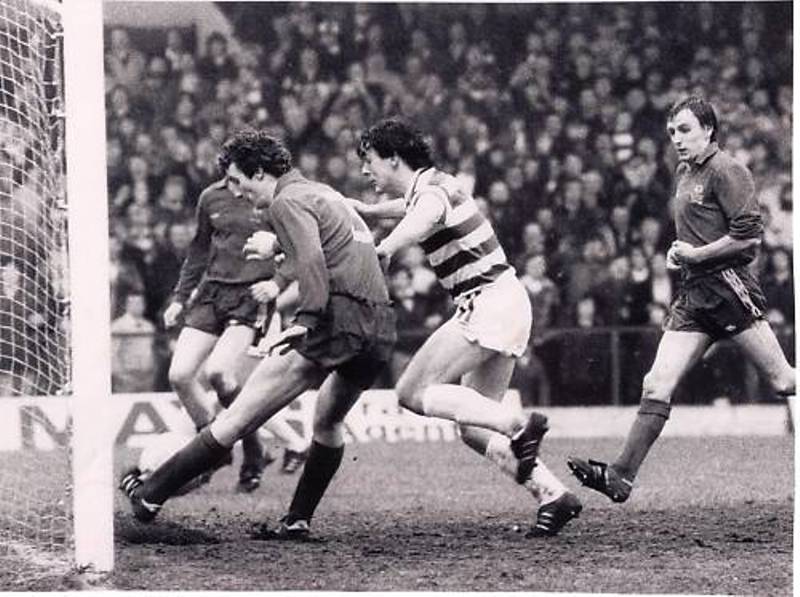 8. Hibs v Celtic 1981. Who is the Celtic number 5 pictured ?
9. Billy McNeill swaps pennants. Who are the opponents ?
10. Who is the happy Celt and what was the occasion of this game ?
11. Mark McGhee races in on goal. Who are the opposition ?
12.  Danny McGrain lifts some silverware. What trophy have Celtic just won ?
13. Who is the Rangers player competing with George Connelly in 1972?
14. Alan McInally is pictured against which opponents from 1986 ?
15. Mark Reid on the defensive from 1983. Who is the Spurs player in the picture ?
Answers as always will be posted in due course. See how you get on.
11-15 – You've had a Gary Hooper, you know your stuff and hit the target regularly.
6-10 – You've had a Cha, you gave plenty of effort with very mixed results.
0-5 – You've had a Miller, you took part but unfortunately no one has noticed.