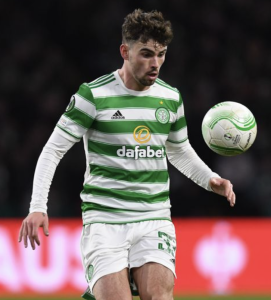 Matt O'Reilly has acknowledged that he is aware of interest from Leicester but has stated that Celtic is a "good place to be."  There were rumours two weeks ago that Leicester had sounded out Celtic with a figure in the region of £19m mentioned but Celtic didn't even commence discussions.
Financially, Celtic are in a good place; the Covid financial challenges proved more manageable than expected.  The club budgeted for only 35k season book renewals following the "10iar debacle" and as we know that was a sell out.  Finally, we won the league last term and have guaranteed UCL monies.  That being said, like all the clubs of our size and stature, we are a selling club and there has been a realisation that we have not been very good at this with our profit from transfer activity well below these European peers which has resulted in these clubs racing past us in the European rankings whilst we sit around the same levels as clubs like Copenhagen…clubs with a third of our revenues.
Moves for O'Reilly by Leicester may gather pace.  Newcastle, wallets bulging with their sports-washing cash have tabled a £40m bid for Leicester's attacking midfielder James Maddison and whilst Leicester have rebuffed this initial bid, FFP rules mean that they need to sell before they buy and when they buy it will need to be cheaper options, both transfer fees and wages and snapping up an SPFL player will fulfil that criteria but with Celtic's more robust financial position that "cheap" price tag is likely to start at at least £25m – and that's if the player feels this season is the right moment.